Building the Future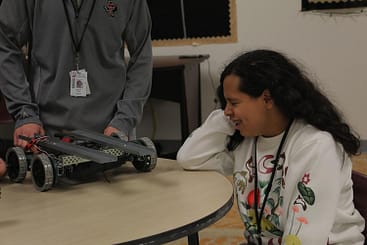 One of the few clubs we didn't have yet was robotics. Just this year, junior Martin Chen decided to change that. 
"I walked in and asked if they had a club," Chen said. "The teacher just said no, and all the stuff was in the back. Nobody used it, so I taught the teacher and then I taught the students how to use the programs" 
This is Ms. High's second year teaching robotics, and already she's taking on the robotics club. 
"Because they forced me to,"  Ms. High said. "Not really, I'm just joking.  I actually had a group of kids that were really interested in it, and they put forth the effort to actually make it happen" 
With Ms. High agreeing to support the club, all they needed were students to join.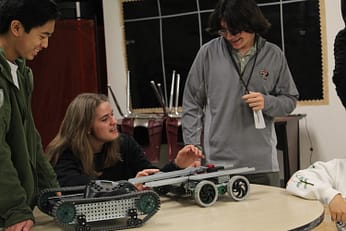 "It was fun, I always liked robotics, and I saw it as an opportunity," junior Earving Pena said.
Whether it be the robotics class, the club, or on your own, robotics draws people in.
While Pena got into robotics in 8th grade, some of the students, like Chen, had been interested in robotics since they were children. 
"I was in elementary school, and then all throughout middle school and high school I messed around with electronics," Chen said. "Robots are kind of the next step."
You don't need perfect knowledge of robotics or to be in the class to join, with 8 regulars and 14 people signed up. New members are always welcome. 
"Uh, join the robotics club," Chen said. "More people the merrier, right."