Soaring to New Heights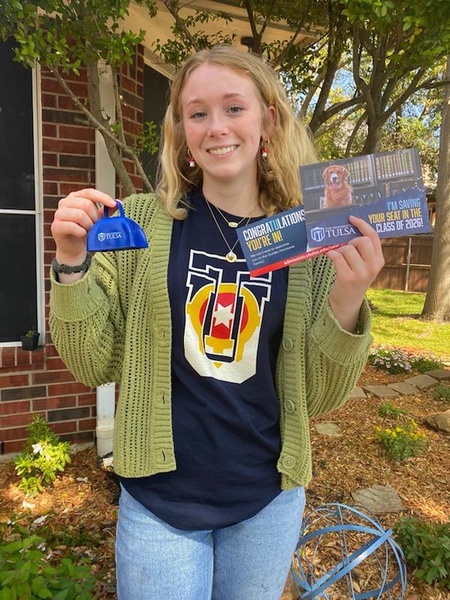 Eager to begin the next chapter of their lives, Rowlett seniors are spreading their wings flying everywhere from Austin to Tulsa. Taking their passions and turning them into careers students picked majors tailored to their desired future.
"Since I was little, I have always been very imaginative and enjoyed art and creating," senior Avery Jamerson said. "I also have a passion for reading. Both of these "hobbies" combined have led me to develop an interest in culture and people in general. I view history and psychology as an extension of my childhood interests." 
Students work toward lifelong dreams take shape as the year comes to a close.
Baking since she was ten years old, senior Savannah Selbrede has wanted to open a bakery since she was 15. She plans on attending college moving toward her goals.
Taking the first step into the next chapter of their lives is a huge accomplishment for these scholars but they couldn't have done it alone. Whether it was an inspiring teacher, a caring mother, or an older sister that paved the way, there is always someone pushing them to reach their full potential.
"As far as where I'm going my sister was my main point of inspiration," senior Lorena Sosa said. "She already goes to Sam Houston so it definitely made the process a whole lot easier."
While initially exploring a future in DFW senior Nicholas Vongradith eventually "wants to study outside of the US."
Although not every student is heading straight to University after high school, the stress of leaving your childhood behind is still overwhelming.
"I'm not going straight to University, I'll be working and taking community college classes,  but I'm still super nervous about the pressure of adulthood" Said Senior Liana Lopez
Rowlett High School prides itself on graduating seniors and sending out hundreds eager to change the world in their own way.